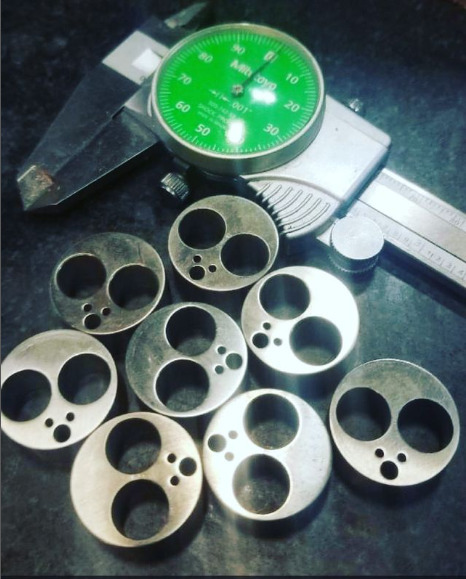 Serving customers near Kenosha WI with product prototyping and reverse engineering services, Frier Custom Manufacturing is a local metal fabrication specialist. With over 30 years in business, Frier Custom Manufacturing is Kenosha, WI's premier custom machine shop, proud to offer comprehensive fabricated metal product manufacturing services.
Our Prototyping and Reverse Engineer Services
No matter what stage of the manufacturing process you find yourself in, our company can help complete a prototype and prepare it for mass production. Whether you are in the pre-production stages of a brand-new product or are simply looking for an efficient metal fabrication service near Kenosha, Frier Custom Manufacturing offers unparalleled local expertise and customer service.
With welding, machining, and today's latest design and production technology, we are proud to offer prototype and reverse engineering services within many different industries. From factory automation and food packaging to mass transit and construction parts, if your product is made of metal, we can help perfect and produce the best prototype possible.
Contact your Local Metal Product Manufacturing Experts
Based in Bristol and connected to a leading network of machinists throughout the Great Lakes area, we are happy to consider any kind of product prototyping or reverse engineering services for customers near Kenosha.
Always working closely with our clients, we accept customized projects for just about anything you can dream of. Our shop is equipped with every tool and piece of machinery necessary to offer extremely versatile prototyping services with attention to detail and precision guaranteed every step of the way.
For fabricated metal services near Kenosha, WI, contact Frier Custom Manufacturing.
For questions, consultations, and project quotes, feel free to contact us to get started. We're here five days a week to help you with any prototyping or reverse engineering service.
If you'd like to speak to a member of our team today, please give Frier Custom Manufacturing a call at 847-875-6232. We look forward to hearing about how we can help.